When people say that Hiroshi Sato was a worse father than Ozai or Yakone
THE NEWS BUNDLE: 'The Legend of Korra' Voice Actress Reveals Season 3 Already in Production

While the new episodes are in the middle of color correction and the first two official images of the season released, there is still no word as to when The Legend of Korra Season 2 will air. Highly anticipated following an acclaimed first year and a sequel to an incredibly popular franchise, exactly how long we have until the Avatar gang is back on our small screen remains to be seen. But now it's been revealed that with four total seasons already set, the wait following the second might not be as long.
Finished the outline.
Square three of my fandom quilt.
I bought the coat for 20 dollars at sears for my mock trial competition the other day
The red scarf was 6 dollars from the flea market because I liked it
This was really the only logical thing to do
DEAR LORD
I WAS LOOKING FOR NAMES FOR A FIC AND I FOUND THIS
HOLY SHIT I DIDN'T KNOW IT WAS AN ACTUAL NAME
Next I'll be writing a Caina Christmas one-shot, since that was my other request. Any other fic requests would be greatly appreciated. Tagged fandoms only please.
The #1 most frustrating thing about LOK is Bolin. Hands down. 
When he's first introduced, he seems like he's going to be tHE BEST CHARACTER IN THE FUCKING SERIES
He's nice, funny, charming, capable, and just seems like he's going to be this awesome dude who we all love and I was like 768% sure he was going to be my favorite.
But the nice funny charming capable dude lasts LITERALLY for about a scene in a half. Then BAM, comic relief. Comic relief comic relief comic relief. Not even a Sokka kind of comic relief, not even CLOSE to Sokka, he's just five years old constantly, never says ANYTHING serious ever and just like that Bolin is a child who's character is flatter than my track-pad. 
It wouldn't be so bad if he hadn't had sO MUCH FUCKING POTENTIAL TO BE THE BEST OF THE THINGS. AND NOW HE'S JUST OATMEAL. WHY WHY WHY. YOU WERE DESTINED TO BE MY FAVORITE CHARACTER BOLIN, BUT NOW EVERYTHING'S RUINED. 
I will pee on all of your faces
If you think about it Fullmetal Alchemist and Avatar are kind of like long lost twins or some shit.
Like…
In Avatar, the story takes place in another world where people have powers based on ancient ideas about science (the four elements)
everything is all old Asian style and the writing is in Chinese and all the names are Asian. Everything is influenced or derived from the cultures of different Asian countries.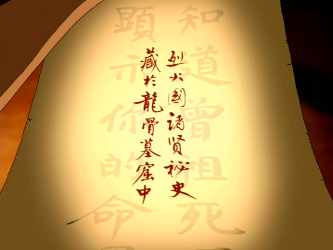 But it was created in America and recorded/written in English 
And then when you look at FMA, they also have powers based on ancient scientific ideas (Alchemists existed hundreds of years ago in Europe). 
It takes place in an alternate world that's inspired by old Europe, with all European names and cultural influence and what have you.
( I know those pictures suck total ass and do nothing to support my idea, but it's all I could find)
Also, the characters write in (and most likely also speak) English.
But, the series was created, written and recorded originally in Japan, in Japanese.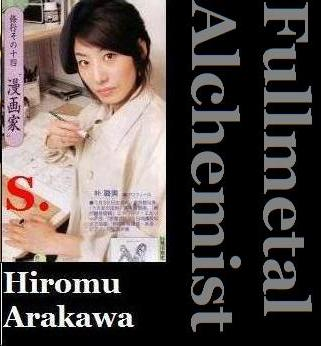 IDK if this correlation is news to anyone or whatever, but I don't know.
Kind of interesting. 
Plot twist: Season 2 finale of Legend of Korra delayed by one week due to World Wide Day of Play.